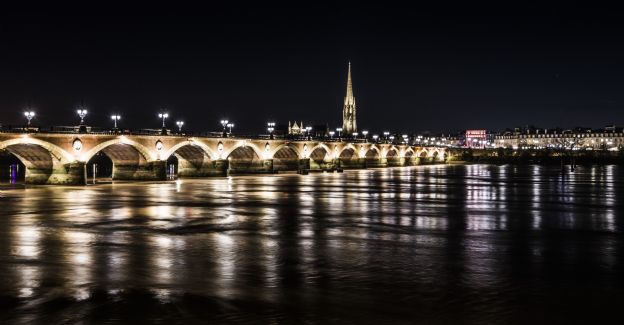 The magic of Bordeaux can be felt all around the acclaimed region, but it is in the city that unique memories can be made. Bordeaux tours of the bustling city center are sure to please, showcasing the blend of history and modern sophistication.
Guests are invited to experience the city as the Bordelais do, visiting fashionable neighborhood wine bars and pubs, navigating the trams on a Bordeaux guided tour or strolling along the Garonne River while appreciating the Port of the Moon. With many open-air cafés, markets and chic bistros, Bordeaux offers a distinct gastronomic interpretation that has attracted Michelin-starred chefs, including Gordon Ramsey, Pierre Gagnaire and Philippe Etchebest.
Bordeaux multi-lingual tours will reveal the rich history of the city, with exclusive access to the city's museums, exhibitions and architectural heritage. Become mesmerized by the "City of Art and History" when viewing the historical buildings of Bordeaux's "Golden Age." Bordeaux's stately and historical buildings earned the city a place on the UNESCO World Heritage List for exceptional classical and neoclassical architectural ensemble of the 18th century. Medieval Bordeaux also uncovers ancient Roman architecture, including Saint André Cathedral, which epitomizes 13th French Gothic construction. Guests will learn about the architects who helped design the city while enjoying the culture of Bordeaux.
Panoramic tours of Bordeaux at night are encouraged, whether by foot, bicycle, car or bus. Excitement builds when the sun sets and the illuminated city is the perfect backdrop for a gala event or a gourmet dinner aboard a luxurious river cruise. All activities can be savored with Bordeaux tours in Russian, English and French.
Of course, Bordeaux wine tours are available in many forms, tailored to suit every guest. Whether looking to tour Saint-Émilion and enjoy wine while admiring its underground monuments, or learn about Bordeaux's extensive wine history at the Cité du Vin, the exceptional city will not disappoint.